Apelon's TermWorks is a spreadsheet add-in for mapping local terms to national standards like LOINC, SNOMED-CT, and ICD-10. TermWorks put the power of a terminology server inside your spreadsheet.
The Problem
Like most enterprises your size, your electronic records ecosystem includes data from many sources and systems. Now, you need to standardize on SNOMED CT, LOINC, and other terminologies so that you can meet Meaningful Use requirements, share data with partners and payers, and empower the next generation of clinical and financial decision support. However, you don't want to spend the next ten years in terminology school or installing yet another platform. You just need to map your existing catalogs to standards as quickly as possible.
The Solution
Apelon TermWorks let you map your existing data items to national standards without installing another big database or learning a new software system. TermWorks is an add-in to Excel, and lets you easily map your local data items to standards including SNOMED CT, LOINC, ICD-10-CM, ICD-10-PCS, RadLex, and more. Whether you're mapping one term or a thousand, TermWorks makes it easy to conquer terminology complexity.
TermWorks uses sophisticated lexical and semantic matching techniques to suggest the best mapping for each term. You can always override the suggested terms or perform custom searches to ensure the most accurate mappings for your needs.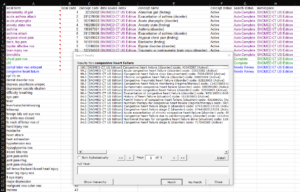 Key Features
Flexible, familiar spreadsheet interface
Single term and batch mapping capabilities
One-to-many matches available
Easy monthly or annual subscription options available
Check out our introductory video!