DTS (Distributed Terminology System) is Apelon's open source terminology server and a flagship of our product line. DTS allows your organization to manage standard and local terminologies.
The Problem
Standard terminologies like SNOMED CT and LOINC (and the dozen other standards needed for Meaningful Use) are no longer a nice-to-have, they're  required. Each of your interconnected systems seems to tackle terminology differently, and you've got legacy applications that still depend on custom codes. The time you spend maintaining these silos could be better spent doing almost anything else. And just imagine the quality and efficiency you could achieve if your analytics efforts started with a solid semantic framework.
The Solution
Apelon DTS can be the single "source of truth" for all your enterprise terminologies, large and small. The flexible DTS architecture allows you to load your local terms, crosswalks and value sets, and an optional Apelon Terminology Content Subscription can provide one-click access to all the standards you need, like ICD-10, SNOMED CT, LOINC, and RxNorm. And a few dozen others.
DTS is easy to deploy, using industry-standard open source components and your choice of backend data stores. The flexible DTS Editor will allow your clinical and informatics users an unprecedented level of access to the data they need, while the high-performance Web Services API allows tight integration with the rest of your information ecosystem. Developers can create new plug-ins for DTS for rapid customization.
Key Features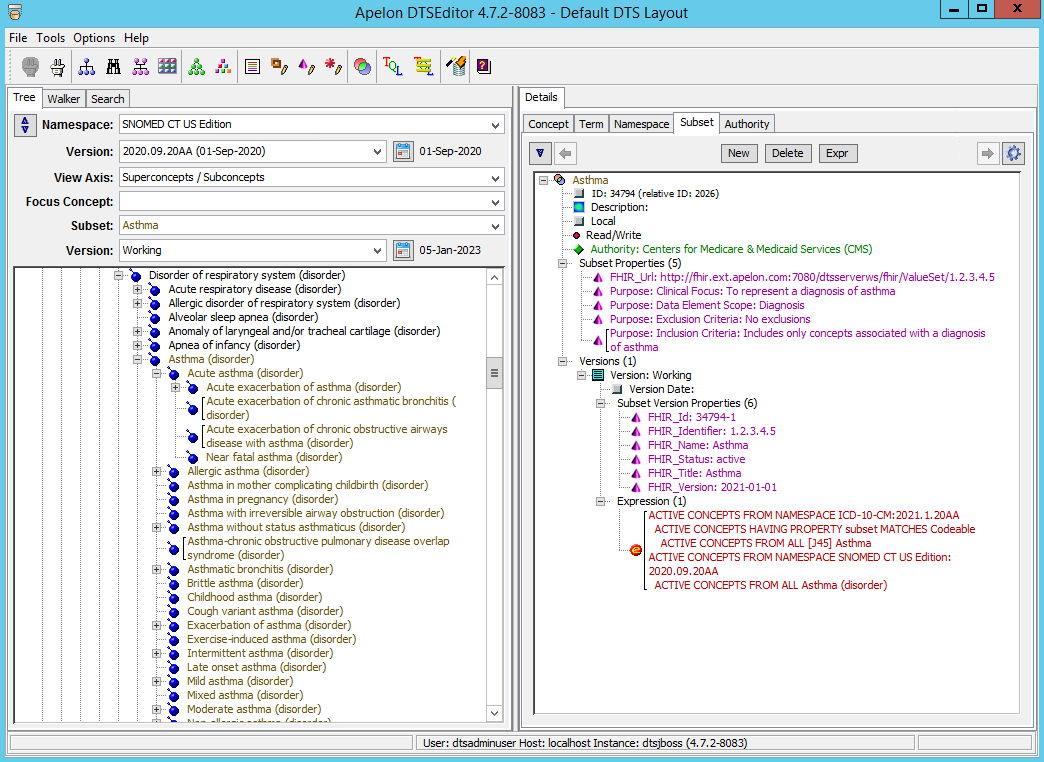 Open-source vocabulary server
Includes Desktop Editor, Web Services and Java APIs, and much more
Role-based access for security and convenience
Import, customize, and export any terminology
Content Subscription Service and technical support contracts available
Download Today!
Visit apelondts.org to register and download DTS, along with full documentation and sample terminologies.